The Susan P. Douglas Award Winners

2018
Nadine Batton & Bernhard Swoboda
Paper: "Investigating Corporate Reputation Dimensions Across Nations: Diverse Roles for Multinational Corporations"
2017

Fabian Bartsch Timo Mandler Michaela Kirchhofer
Paper: "The Differential Effect of Global Brand Origin: How Domestic-Global Brands Create Value"
---
2015

Cathrin Puchert Bernhard Swoboda Frank Hälsig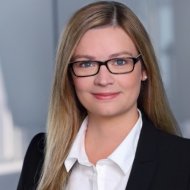 Paper: "Do External And Internal Factors Determine Corporate Reputation Across Nations?"
---
2013
Amir Grinstein & Petra Riefler
Paper: "Local or Global Warming? Cosmopolitan Orientation and Environmental Behavior"
---
2012
Bernardo Figueiredo & Julien Cayla
Paper: "The transnational mobility of global cosmopolitans: how multi-acculturation affects the national identities of circulating consumers".
News / What's coming up?
Job Market